Top 5 Best Internet Speed Meter for Windows 10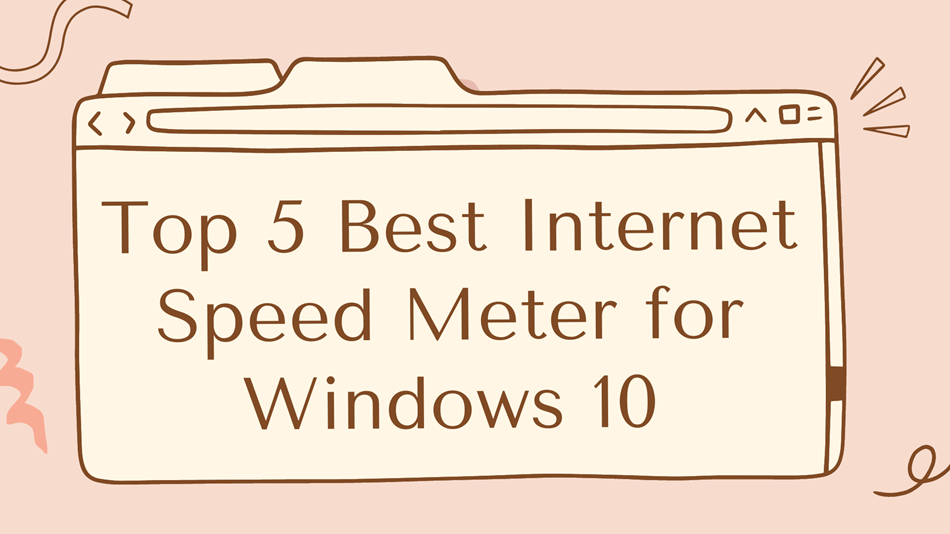 Windows 10 comes with a built-in tool for measuring internet speed. However, this tool does not work well with certain websites. This article will introduce you to the Top 5 Best Internet Speed Meter for Windows 10. These tools can help you measure your internet speed, diagnose connection issues, and optimize your network connection.
[f_ads_4]
1. PRTG Network Monitor
PRTG Network Monitor is a powerful network monitor that allows you to monitor your internet speed and other essential network statistics. The software is free to download and use and can be installed on Windows, Mac, or Linux systems. PRTG Network Monitor provides real-time monitoring of your internet connection speeds and detailed information about your network traffic patterns. It also includes features to help you keep track of your network administration tasks, such as ping and traceroute tests. PRTG Network Monitor is a valuable tool for anyone who wants to keep track of their internet performance.
PROS:
Bandwidth overloads detection
Runs speed tests
IP scanning and detection
2. Site24x7
Site24x7 is a popular website that provides information about internet speeds. The website offers a variety of tools to help users understand their internet speed and improve their connection. Site24x7 also provides tips on how to improve your internet speed. Site24x7 offers several tools to help users understand their internet speed. The internet speed guide details different types of connections and how they affect online performance. The history of speeds lets users see how their connection has changed over time. Site24x7 also provides tips on how to improve your internet speed.
PROS:

Monitors all the devices on your network
You can easily integrate the plugins like Apache, MySQL, and Nagios
Cloud-based dashboard
3. NETWORK SPEED TEST
Do you want to know how your internet speed compares to others in your area? OOKLA has a new Internet Speed Meter that can help. This handy tool is available as an app or website, and it uses data from millions of users to give you an accurate reading of your connection speed. Whether you're looking for general information or specific details about your connection, the OOKLA Internet Speed Meter is a great way to handle your current speeds. So what are you waiting for? Start checking out your results today!
Pros:
It works well with Windows 11/10
It shows the history of performance also
Cons:
It doesn't show the list of apps that uses data
4. NetSpeed Monitor
NetSpeed Monitor is an online tool that measures the speed of your Internet connection. It uses various methods to determine your connection's speed, including the latest internet protocol (IP) technology. NetSpeed Monitor also includes a built-in speed test that can help determine if your connection meets your expectations. NetSpeed Monitor provides real-time updates on your Internet connection's speed and allows you to customize the information displayed. This tool is perfect for consumers looking for an easy way to monitor their Internet connection and ensure it meets their needs.
Pros:
You can monitor the live speed of the internet
Cons:
You cannot do the speed test
The installation is a little bit complicated
5. DATA USAGE
Imagine needing to check the speed of your internet connection but don't have a way to measure it? Or maybe you've tried checking your internet speed but find it inaccurate? That's where data usage comes in handy. This handy little tool can measure your internet connection's speed and provide information about how fast it is. Some people use data to monitor their internet usage or see which websites are loading more quickly than others. Some people use data usage to test whether they're getting better or worse speeds by changing their ISP or location. So what are some things a data usage can do for you?
Pros:
The app is feature-riched
Cons:
Conclusions:
In conclusion, these are the best internet speed meters for Windows 10. They all have straightforward and easy-to-use interfaces and fast data transfer rates, and they measure your current internet connection speed. So if you want to improve your online experience, these are the tools you need.