WWE 2K16 Free Download for PC
WWE 2K16 is a video game about professional wrestling. It was developed by Yuke's, a Japanese firm, and published by California-based 2K Sports for Microsoft Windows, PlayStation 3, PlayStation 4, Xbox 360, and Xbox One. It is a follow-up to WWE 2K15 and was released for North America on October 27, 2015, and for Europe on October 30, 2015. The Windows PC version was released on March 11 2016 and includes all previously released WWE 2K16 DLC.
WWE 2K16 came with a host of upgrades and additions to the gameplay. A few of these new features are discussed below.
[f_ads_4]
Prior to the game's launch, the publishers, 2K , took to social media to announce that WWE 2K16 will parade the "largest roster in the game's history." Hence, on offer will be over 120 unique playable characters (almost double the number deployed in the game's previous version) including the likes of Stone cold Steve Austin, Daniel Bryan, Paige, and Finn Balor, Bad News Barett, among others. Hulk Hogan was meant to be part of WWE 2K16 but was later dropped because of controversy arising from racist comments he made earlier.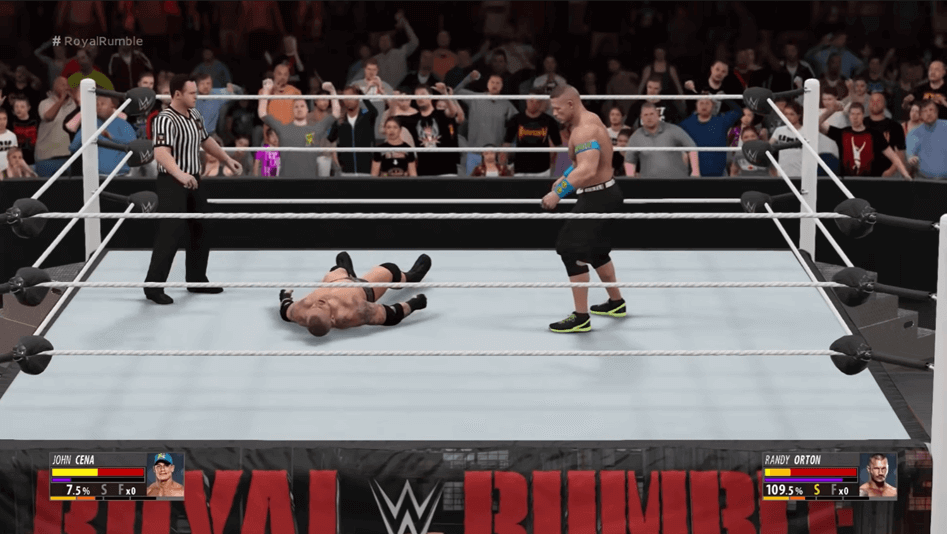 Improved AI
Significant AI enhancements have been implemented for wrestling stars, referees, and managers in WWE 2K16. Take the managers, for example. They can now engage in antics like attempting to either grab the referee's attention or distract him to achieve their desired ends. Notable changes were also made for match-specific AI, for instance, in tag team fights.
New commentary team
WWE 2K16 marks the maiden introduction of a 3-man team of match commentators. The newest member of the team is John "Bradshaw" Layfield. He joins existing commentators Jerry "the King" Lawler and Michael Cole.
Visual upgrades
The new game boasts thousands of new animations as well as improvements in the appearance of participants. For instance, the adoption of a full cloth physics system enables a more realistic appearance and response for wrestling gear. There are also visual improvements in areas like crowd variety, sweat features, and hair physics.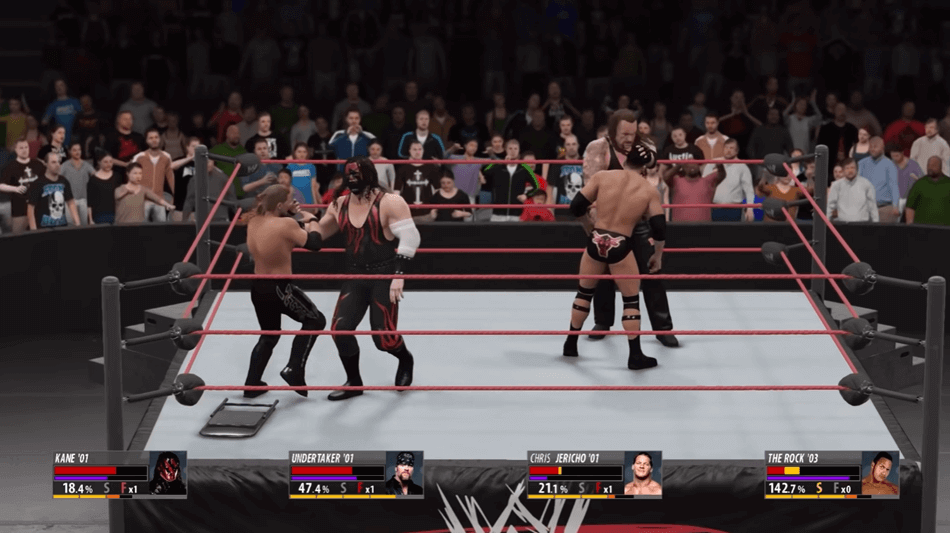 System requirements for downloading and installing 2K16 (minimum)
OS: 64-bit: Windows Vista SP2
Processor: Intel i3-2105 3.10 GHz / AMD Phenom II X2 550
Memory: 4 GB RAM
Graphics: GeForce GTX 460 / Radeon HD 5870
DirectX: Version 11
Storage: 44 GB available space
Sound card: DirectX 9.0x compatible sound card
System requirements (recommended)
OS: 64-bit: Windows 7 / Windows 8 / Windows 10
Processor: Intel Core i5-3550 / AMD FX 8150
Memory: 8 GB RAM
Graphics: GeForce GTX 660 / Radeon HD 7850
DirectX: Version 11
Storage: 44 GB available space
Sound card: DirectX 9.0x compatible sound card
Additional : At least 2 GB DDR video memory
[f_ads_4]
Name
WWE 2K16
Author
Yuke's
Category
Sports
Minimum System Requirements
CPU
Intel i3-2105 3.10 GHz / AMD Phenom II X2 550
RAM
4 GB
Graphics
512 MB
Free Disk Space
50 GB
Operating System
Windows 10 / 8.1 / 8 / 7 / Vista / XP
User Ratings
OTHERS GAMES
[f_ads_3]