Top 10 Best Android Emulators for Low-End PCs
In this article, I will guide you on, which Top 10 Best Android emulators will be best for your low-end PC so read this informative review.
The android OS is undeniably the flagship of mobile phones today. And as the user base continues to grow, so also does their needs. As a result, today's apps and games are becoming more complex, especially as it relates to speed and graphics.
Owing to the limitations of the android phone, users now prefer to play certain games on their PCs, where they can enjoy it on a larger screen. This is where an android emulator comes in.
Unfortunately, the vast majority of emulators out there have huge system requirements that make them only suitable for medium to high-end PCs.
However, there are still a few great emulators for the rest of us with low-end computers. Now we are going to look at the top 10 best android emulators for low-end PCs available at this time.
When it comes to android gaming, there are very few emulators that can match the LDPlayer in terms of speed and performance. This makes a top choice for the best android emulators.
Most of the key features of the emulators are targeted towards gamers. Some of these include scripts support, macros recorder, multitasking, mini mode, and a bunch of others.
The LDPlayer is undeniably one of the lightest android emulators out there with a system requirement of only 2GB RAM and 36GB storage. This makes it suitable even for desktops with low disk space and less than great processors.
In addition to being so lightweight, the emulator also boasts incredible speed. This is what enables its multitasking and mini mode features. With multitasking, you can open several windows in the same game, while with mini mode, you can perform other tasks while still on gameplay.
LDPlayer is completely safe and has an upgraded kernel version that allows it to work with any modern app or game you can think of.
[f_ads_4]
2. Bluestacks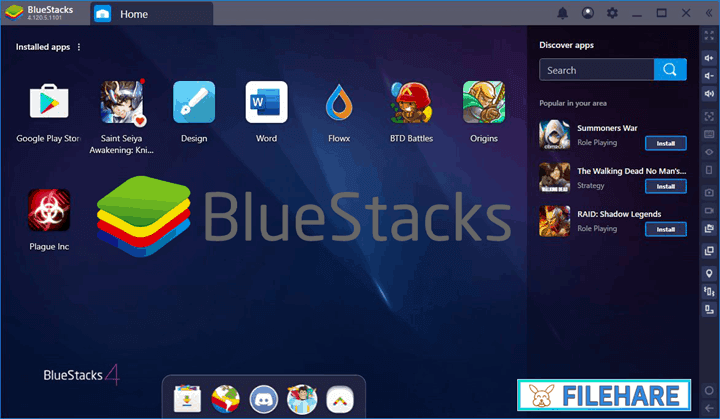 Bluestacks is not only the most popular android emulator out there, it is also one of the best options for low-end PCs. And with the release of the newest version, Bluestacks 5, things just got better.
Its major highlight is its speed and user-friendly interface, which takes away the hassle of a complex setup.
You can set up multiple accounts and customize the controls (key mapping option). Specifically, the key mapping function can be applied to different game styles and even used on gamepads.
Screenshot and video recording are available, so you can document your gaming experience to view later or share with friends.
As earlier indicated, the emulator is incredibly fast. In fact, it beats the speed of the most sophisticated android device by up to 8 times.
Believe me; you're bound to fall in love with this emulator.
3. Andy Emulator
Andy is another lightweight emulator that offers a lot of flexibility and features to Android users.
Although it had some bugs when it was first launched, it has undergone a lot of upgrades and has progressed to become one of the best android emulators for low-end PCs.
One of the good things about this emulator is that you can control it via your android phone by simply connecting both devices via WiFi or Bluetooth. It works on both PC and Mac and will run most android games and apps.
4. MEmu Play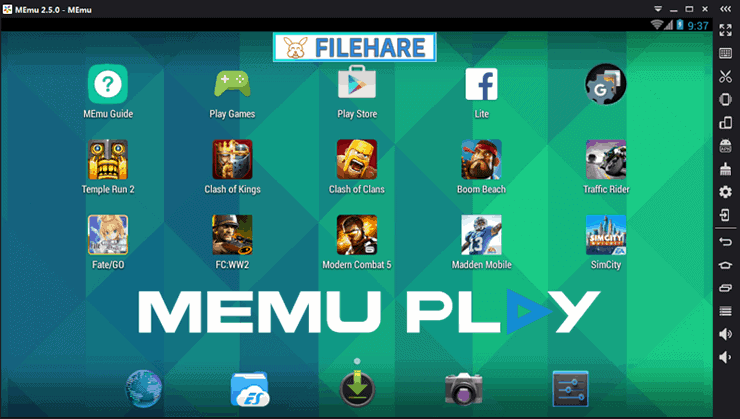 Moving on, we have MEmu Play, which isn't that popular but definitely stands out for low-end computers.
Like the other emulators mentioned so far, MEmu supports a lot of gaming activities and can run on desktops with memory requirements as little as 2GB RAM.
It is blazingly fast and has an anti-flickering function which aims to improve the screen display when playing fast-paced games.
You also get three FPS modes, with the highest (120 FPS) being delegated to games and apps. The others are 90 FPS and 60 FPS for normal use.
Interestingly, MEmu works with both Nvidia and AMD processors and has a newer version that comes with the KitKat Android version, which you can upgrade to Lollipop.
[f_ads_4]
5. NoxPlayer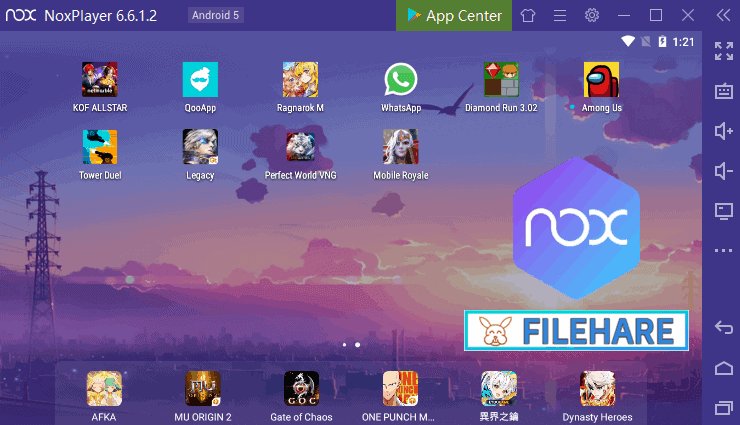 NoxPlayer is another top contender for the best android emulators for low-end PCs.
One of its major highlights is speed. Even when used on a PC with just 2GB ram memory, it will still maintain a high-speed performance. It has a fast loading time, and simple setup step, which is not something you get with most emulators.
In addition to this, NoxPlayer offers a lot more features that ensure you have the best PC experience whether you're playing your favorite game or using some other app.
Some of these include dedicated game settings, FPS, custom control, root access, OpenGL graphics settings, multiple profiles, standalone video recorder, option to allocate system resources, and a whole bunch of others.
Besides playing games, the emulator is also great for running other applications.
6. Remix OS Player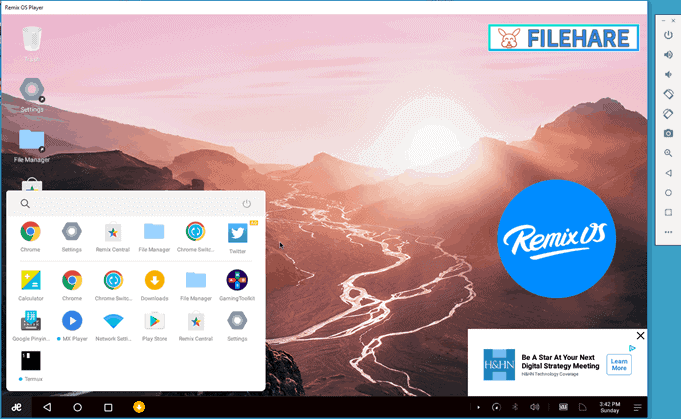 Remix OS Player is an underrated emulator that runs the Android Marshmallow OS.
Like the other emulators mentioned here, it is specifically for low-end PCs and targeted towards gamers. Although not as fast as NoxPlayer or Bluestacks, it still delivers a decent performance.
The system requirements are as low as it can get. However, it supports only the AMD processor. So except your system uses AMD, you might want to look elsewhere.
That said, this is one of the simplest emulators available for playing games on low-end computers. It comes highly recommended for the right people.
7. Droid4X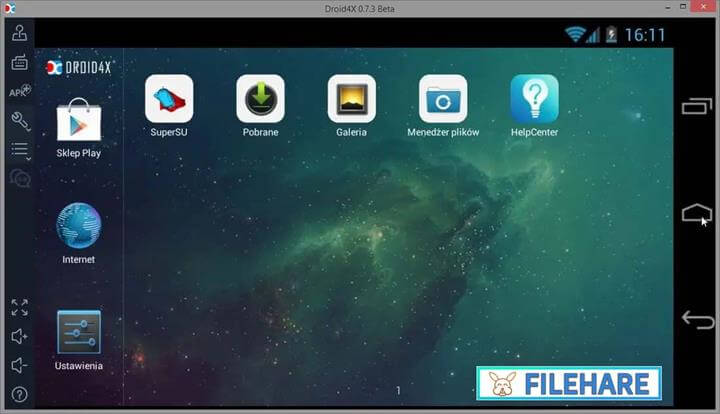 Droid4X is also on our list because it's a popular emulator on the internet and the best emulator for low-end pcs.
It is used as an android emulator for Windows and Mac Operating systems. In this emulator, you can run many popular android Applications and Games like PUBG Mobile and Free Fire on your Mac and Windows computer, you can directly download any app or a game file using the downloader embedded within the app. Droid4X also Provides a screen recorder, you can start recording anything you want using the inbuilt screen recorder of the emulator.
[f_ads_4]
8. Genymotion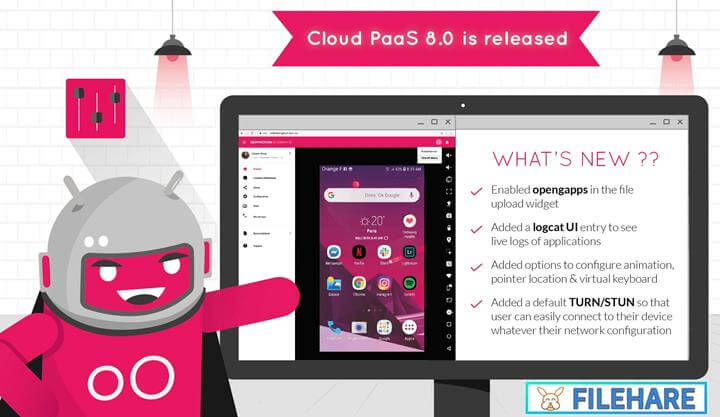 Genymotion android emulator is on our list because it's the best android emulator for developers who loves to develop applications and games, this emulator's best feature is you can test your applications on various devices without installing other emulators.
I would like to recommend the Genymotion emulator for developers because it is a really great emulator for developers, but you can still run popular android games on it. Genymotion emulator runs on Microsoft Windows 8, 8.1, 10 (64 bit only) and you can also use the Cloud version to runs any android application.
9. XePlayer
XePlayer emulator is a simple and powerful Android emulator that's easy to configure.
One of XePlayer's best features is that it's very light and easy to use. this emulator comes with an inbuilt screen recorder, you can start recording anything you want using the inbuilt screen recorder of the emulator. XePlayer Emulator is supported advanced features like OpenGL & hardware acceleration for run faster, more stability, and compatibility than other Android Emulators.
You can browse the internet from the emulator, directly download any apps and play any popular android games without lagging.
10. Gameloop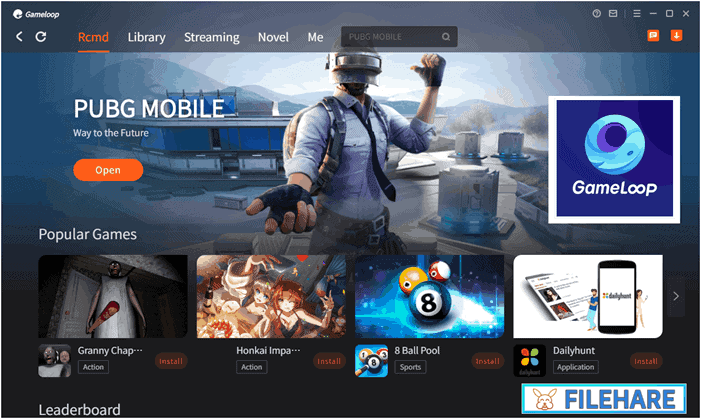 Last but definitely the least emulator on our Top 10 Best Android Emulators list is Gameloop.
Just as the name suggests, this is an android emulator for gamers. Specifically, it is optimized for the famous Battle Arena game, which was also developed by the same company behind the emulator.
Some of the key highlights of the emulator include a clear user interface, lively graphics, rendering options, and tools for customization. You also get to access some big mobile titles not usually available on some other emulators.
The emulator also gives you full control over how many system resources you want to use. In other words, you can adjust memory, DPI, resolution, and other stuff as you like. However, it also suggests the best settings for each game you wish to play.
Conclusion
So, here are the Top 10 Best Android Emulators for Low-end PCs. All of these Emulators are made for Low-end PCs, You can use these Android Emulators for playing the high-end Android Games but your System must have 2GB RAM and you will feel the Best Gaming Experience on your Low-End PC